Behind the Lens
Lianna Xiaokui Nakashima
From independently teaching myself marketing and technical skills needed to accomplish widespread audience engagement, I discovered the creative power of digital media that inspired me to start my business, LXN Photography, in 2014. ​
I developed as a social media marketer by practicing in various mediums including photography, videography, web development, and graphic design. I worked for organizations including Residential Dining, Gaucho Farmer's Market, Bike Committee, Gaucho Street Dance, MultiCultural Center, Word Magazine, Writing Program, and Nextimage3D. Together these leadership positions have built my confidence to run my business, LXN Photography.
Growing up dancing throughout my life since I was 3 years old, I struggled thinking I needed to fit a mold. As I became more serious about dance in high school, I decided to apply and audition for college's as a dance major. Although I still love dance, the superficial world of being expected to have the perfect body and technique made me feel inadequate. I was frustrated as a dancer because we were expected to perform other choreographer's work rather than our own.
Through photography, I could still be involved with the dance world by photographing concerts while creating my own work. I discovered photography as my favorite medium to express myself while double majoring in Art and Dance and minoring in Professional Writing's Multimedia Communication track at UC Santa Barbara. ​
I struggled deciding on my niche because I love photographing portraits, events, macros, food, architecture, and dance equally. Amazingly weddings combine all of those genres into one! I love capturing every moment of the wedding day from details, candids, to portraits. What I enjoy most about capturing weddings is the variety of experiences, clients, locations, and genres of photography involved.
CONNECT WITH ME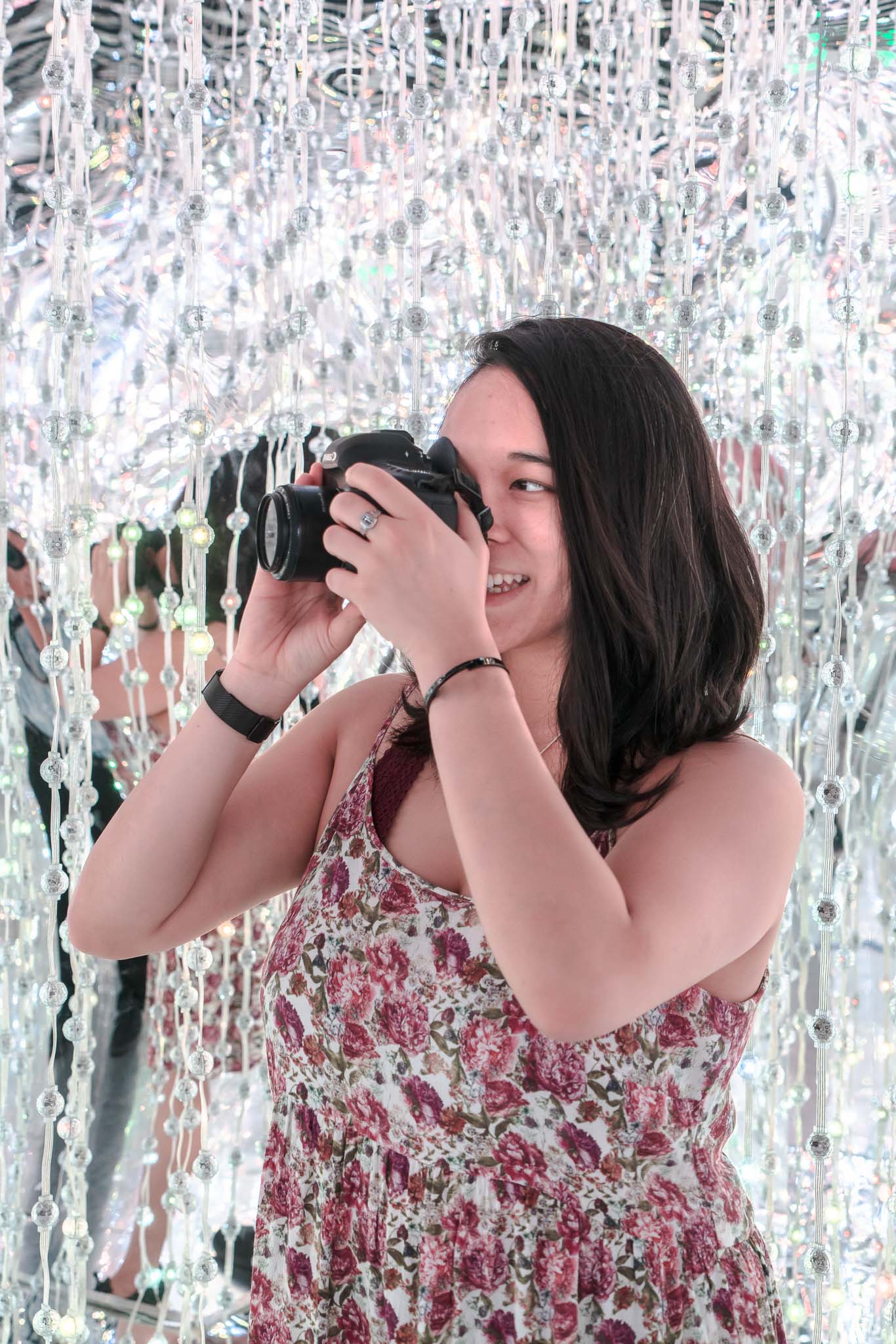 Learn More About Me
What 3 adjectives would you use to describe yourself?
Energetic. Self-Driven. Warmhearted.
What 3 words best describe your photography?
Authentic. Dreamy. Romantic.​
What inspired your business name?
My name is an integral part of my identity. I wanted to incorporate my name in a more succinct and visually stunning way through my business name and logo.
My middle name, Xiaokui, reminds me of my origins from a small orphanage in China where my parents adopted me from as a six-month old baby. I inherited my last name, Nakashima, from my father who grew up in Honolulu, Hawaii as a Japanese-American. ​
How long have you been a photographer?
My father is a professional photographer so I was fortunate enough to inherit his DSLR "hand-me-downs" when I was a kid. Now I never go anywhere without my camera!
Binge watching TV shows, cooking new recipes, spoiling my dog Shannon, exploring the beautiful wilderness (ie. camping, skiing, hiking)